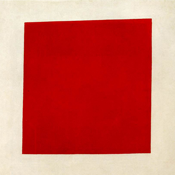 SUPREMATIC was founded in 2011 by a group of IT professionals. Our mission is to solve highly sophisticated and unconventional business problems quickly and efficiently by using proper information technologies and computer science.
"AS SIMPLE AS POSSIBLE" is our motto, because we know that excessive complexity is one of the main reasons for growing costs and failing projects.
Although we believe that the final solution is the ultimate goal, we also know that proper technical choices along the way make a large contribution.
Since our creation, we have successfully completed multiple large projects for customers in Germany and worldwide.
---
Our offer
Free project architecture check-up About 2 hours long, done in small groups and is non-binding.
Agile Fixed Price Contract Suitable for new development and legacy modernization projects.
We are committing to deliver agreed-upon functionality, and we are giving a warranty on results.
Hourly rate / "Time and Materials" Suitable for consulting, technical supervision and smaller development projects.