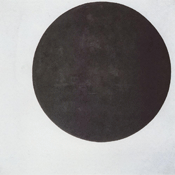 SUPREMATIC's core knowledge is software architecture and development. We know how to pick appropriate tools and how to DELIVER HIGH-QUALITY RESULTS ON TIME.
For newly initiated projects and start-ups, we offer technology research and rapid prototyping. That significantly reduces possible risks and frees up more time for core business ideas.
For sophisticated cases and large legacy projects we offer technological crisis management consulting, which gives troubled projects a chance to get back on track.
We have successfully worked on projects in diverse business areas. Our highly satisfied customers are experts in banking and finance, security and surveillance, automotive, and the public sector.
Projects
Software Development
DevOps
Research / Rapid Prototyping
Architecture Workshops
Business areas
Banking and Finance
Security and Surveilance
Automotive
Technology
Output Management
Customers
Daimler Truck AG
DekaBank
Mercedes-Benz AG
Robert Bosch GmbH
Smilart
VTB Bank (Europe) SE
Our offer
Free project architecture check-up
About 2 hours long, done in small groups and is non-binding.
Agile Fixed Price Contract
Suitable for new development and legacy modernization projects.
We are committing to deliver agreed-upon functionality, and we are giving a warranty on results.
Hourly rate / "Time and Materials"
Suitable for consulting, technical supervision and smaller development projects.