Application Modernization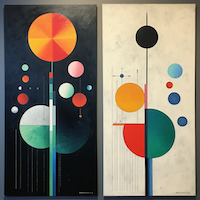 Our company specializes in application modernization - the process of transforming older applications typically written in .NET, Enterprise Java (EJB, Swing, SWT, Eclipse RCP), or legacy JavaScript (Node.js, GWT, jQuery, Angular), by enhancing their foundational platforms, internal configurations, and/or functionalities.
The key upgrade typically involves implementing a streamlined, lightweight user interface enriched with HTML5 features, optimized for both browser-based platforms and mobile or tablet devices.
This evolution is rapidly gaining popularity, driven by a range of compelling benefits:
Ease of Access Web-based interfaces ensure access to enterprise applications anytime, anywhere, underpinning your business continuity.
Cost Efficiency With significantly lower overheads related to maintenance and infrastructure, web-based applications unlock substantial financial savings.
Streamlined Rollout and Updates Thin client systems centralize software version rollout and updates, obviating the need for individual client device updates.
Longevity of Backend Solutions By implementing new thin clients, we can help extend the usable life of your existing, expensive-to-replace enterprise solutions.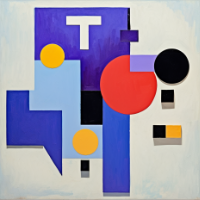 Typically, after the migration to HTML5 is achieved, the next strategic move is to integrate these applications with popular enterprise communication platforms like MS Teams and Slack. This integration is growing in appeal for many robust reasons:
Unified Communication Seamlessly integrate enterprise applications with communication platforms to create a unified workspace, thereby boosting collaboration, minimizing confusion, and optimizing time management.
Heightened Productivity Direct interaction with applications inside chat platforms markedly enhances efficiency and expedites task completion.
Automated Workflow Integrations enable process automation and instant notifications, reducing manual labor and preventing missed deadlines.
Easy Provisioning Given that MS Teams is often the only pre-installed application on user devices, it serves as an easy gateway for all other operations.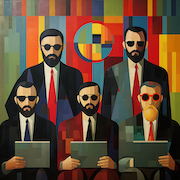 Our team has successfully led numerous German businesses to adopt a hybrid system, seamlessly integrating legacy and new user interfaces with the same backend.
We are dedicated to simplifying your digital transformation journey. And we are always available to assist you and your colleagues with any details that need clarification.
Feel free to reach out to us at any time for a complimentary system architecture review workshop, or to discuss your specific needs.
Our offer
Free project architecture check-up About 2 hours long, done in small groups and is non-binding.
Agile Fixed Price Contract Suitable for new development and legacy modernization projects.
We are committing to deliver agreed-upon functionality, and we are giving a warranty on results.
Hourly rate / "Time and Materials" Suitable for consulting, technical supervision and smaller development projects.